+94 76 833 2794
+94 76 682 4029
info@hariotwatt.lk
courses@hariotwatt.lk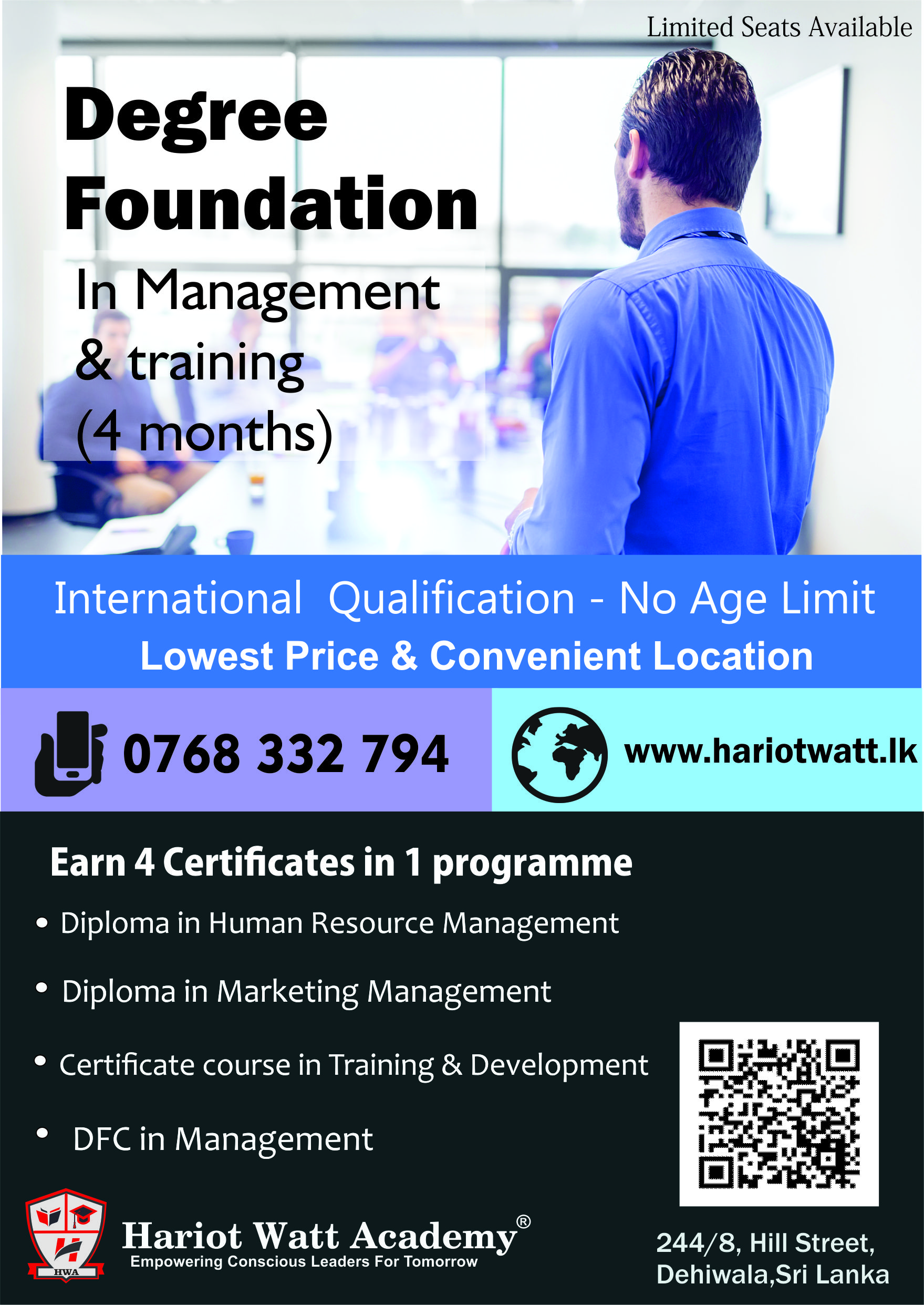 DFC in Management and Training Program (View More Details)
DFC is a Foundation Program which will deliver ample knowledge for your vision career. This program will also work as a professional admittance for main areas such as Human Resource, Marketing and Corporate Training and Development.

By acquiring a DFC, it will lead you to your Bachelor's Degree.

Our Lecturers will mentor you with quality and distinctive education progress that you will gain an intensive knowledge in Human Resource Management, Marketing Management and Corporate Training and Development. You will encounter a corporate exposure during this particular program.

Mock exams will be conducted as a practice in order to tailor you to your final examinations

Program Duration: 6 months
Assignments and Examinations: Final Assignment and Examination at the end of the program
4 individual certificates will be awarded


Entry Requirements
----------------------------------
Completion of GCE O/L or GCE A/L with simple pass for Maths and English.
Or completion of any certificate Course in Management.
Our Correlate Organizations
Hariot Watt Academy is one of the nation's leading institution for pioneering in producing conscious leaders for business industry. As a high education center we have created well preferred degree, MBA pathways into one of the best United Kingdom's universities.